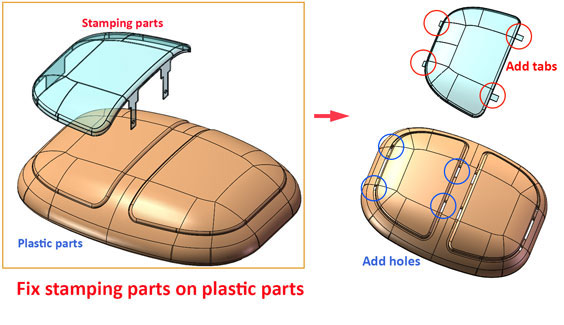 In the plastic design process, there is a lot more matters – mainly to define the process. In order to make the process easier, the entire process is divided into different categories like plastic material, accuracy level, nominal size range in mm and Tolerance or mold specific.
If compares to metal material, plastic is larger deviations to dimensions mainly to form molded parts! It depends on the particular properties of the plastics; the functional accuracy requirements are much lower in order to economically manufacturer parts with sufficient dimensional accuracy. Not to mention parts design and mold layouts; while the processing is known for having a significant effect on the dimensional stability of the molded parts. The processing machines are known for its complex thermodynamic rheological compound systems that are still processed and optimized despite highly developed manufacturing technology.
You can check what is tolerance your parts that can reach by material and size according to different levels from low to high as normal, accurate, precision and precision special.
Custom Plastic Injection Molding
There is a lot more associated with custom plastic injection molding – the important part of plastic design.
Quality matters a lot and checked under the process by mold technician, who made the mold. Don't forget to avoid any problem that happened in mold testing. It perfectly fits function just as mold samples approved.
Speed is another important point to consider that precede production as soon as mold samples are approved. Low Volume production can be delivered the next day.
It is safe and done by using exactly same plastic resin as mold samples approved. It is the best way of preventing potential problem caused by different plastic resin-applied.
When it comes to get precise solutions for plastic design, you will have some better options to fulfill your requirement by going online that is counted as one of the convenient ways to help you in finding the right company that is suitable for you and fit well according to your requirement. They listen to your requirement and provide you complete solutions. You have to go through the process, known about technical specifications and get complete solutions for plastic designs. Their charges are reasonable and will go well your budget; while you can make a contact from anywhere and anytime.